How to Choose a Water Dispenser for the Office
The Importance of a Water Dispenser at the Office?
It turns out that the average person will spend
90,000 hours at work
over a lifetime. Is this a good enough reason to set high standards for the work environment and health-related issues?
According to the Center for Disease Control and Prevention, 7% of adults don't drink water, 36% drink one to three cups and 35% – four to seven cups as opposed to the recommended 12-14 cups. One of the biggest reasons is having no easy access to clean water. An office water filtration system can solve that.
What Is a Water Dispenser for the Office?
Office
water dispensers
have become a common feature in many companies, which is an uplifting fact. These devices have integrated water treatment systems that eliminate unwanted and potentially damaging components in the water. Water filter systems for office spaces are installed to supply clean water for employees. Companies that adopt these policies prevent their workers from drinking tap water of questionable quality.
Depending on the dispenser, they can provide cold, room-temp, or hot water. And your employees can enjoy an instant cold or hot drink during their break. Additional benefits from having a drinking water dispenser for the office are:
Water increases productivity. Over the years, many people had been hypothesising that we might link cognitive abilities and dehydration. A 2014 study showed that people could suffer from altered cognitive function, because of even mild dehydration. Simply put, when you have a water filter in the office, and employees use it regularly, you prevent the well-known sluggish feeling that often kicks in between 1 p.m. and 3 p.m. If they have great-tasting water, at all times, it significantly helps them to stay focused on work.
A water dispenser for your office helps people take fewer sick days. Many outbreaks of viral and parasitic diseases have a waterborne origin. In fact, 35% of all gastrointestinal illness is attributable to the consumption of sub-standard drinking water. Therefore, with little effort in the form of water filtration systems for the office, you can prevent workers from catching the stomach flu. They won't, and employee engagement will be maintained. Did you know that hanging out around the water cooler is an important part of work socialisation? An MIT researcher claims that although employees need time off from work, this usually results in tasks piling up and a further reduction in productivity.
A water filter for the office can impact the company as idle chatter seems to waste a lot of time and money, whereas workplace chatter makes workers more productive. A water cooler for the office promotes face-to-face communication, and as a result, employees make quick group decisions, become more collaborative and feel a sense of belonging.
Generally speaking, we can place any office water filtration system into one of the following categories:
bottled water dispensers (typical water coolers)
water purifiers (bottle-less dispensers)
plumbed-in dispenser (or Point-of-Use water filter)
As you go into the details of filters within these three categories, you will find distinguishing features of particular filters: from a wall-mounted to a freestanding water dispenser. These loose categories will be discussed later in a more nuanced way.
A water filter for office use is an unquestionably good investment. However, how do you make sure that you've purchased the right one? How do you make sure everyone can get access to it? Primarily, it starts with determining the capacity you need. The range is large – models can vary from 4 to 40 litres of water. You can guarantee that they will leave no one behind using this table:
| | | |
| --- | --- | --- |
| Capacity | Litres | Number of Employees |
| Low | 4-10 | 6-11 |
| Medium | 11-30 | 12-25 |
| High | 31-40 | 26+ |
You can get professional assistance in choosing the right water filtration system for your office with My Pure Water. Contact the specialists, visit our office in Somerset West, or schedule a free consultation. We will help you select the right model for your type of building your needs, and your budget. Our installation and maintenance services will make sure the service life of your device will be as long as it can possibly be.
Bottled Water Coolers – Pros and Cons Discussed
The first commercial water filtration system we will discuss is a bottled cooler. Bottled
water dispensers
are devices which cool and dispense water with 19-22 litre units. Most of them have a refrigerating mechanism; some of them can provide hot water as well. They only require an electrical connection, which makes it very useful for different office spaces.
A bottled water filtration system for the office has many advantages, such as:
Affordable installation – it can be a lifesaver for tiny start-ups or businesses operating on a limited budget. The bottle-fed models have low initial costs, so you won't need to make a large upfront investment.
Mobility – these drinking water systems for the office provide an independent water source. Since it is electrically powered, you can easily move them around the room.
Visibility – some offices need a commercial water filtration system that anyone entering the space can use. Whenever you have customers and clients visiting your office, they will see the device.
You should also consider the following inconveniences associated with bottled water coolers:
Requires storage space – most likely, you will need to store multiple water jugs at a time. So, your premises should be able to fit many bulky containers. Some offices can't afford to lose square footage for such things.
Inconvenient replacement process – if you want to change an empty bottle, you will need to lift quite a heavy new one. Also, repeat this process multiple times a week.
Poor environmental impact – this type of commercial water filtration system uses up a lot of plastic bottles. Even though they are reusable, they will need to be thrown out for health and safety reasons.
High expenses in the long run – you can't purchase a bottled cooler and forget about it. Frequent deliveries can un-noticeably accumulate to a large article of expenditure.
Point-of-Use Water Filtration System: Pros and Cons
The options for bottle-less water filters can be simplified into two categories: point-of-entry and point-of-use water treatment.
Point-of-entry filters clean the water at the point it enters the building. You may already know why this might be excessive for a big office building. However, you may still find many benefits to point-of-entry water filters for office use, especially if you need clean water coming from all the water sources. The benefits include:
No need to install multiple devices. When you use many filtration devices, you need to maintain them separately. With a POE system, you can do this in a centralised way.
Efficiency Many other types of filters fail to remove certain harmful contaminants. This method ensures comprehensive filtration.
Longer service life. In comparison, to small filters, POE ones last for years (provided you change the filter within the appropriate time frame).
Better quality air. Employees may suffer from allergies, asthma, or other breathing problems. Without waterborne contaminants getting into the air, you make their lives more comfortable.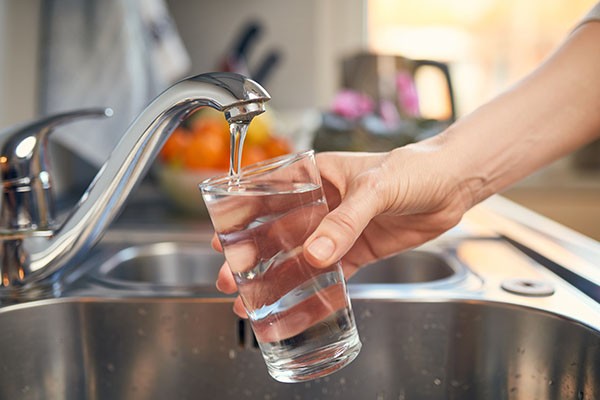 These are the main disadvantages of using POE systems:
Higher costs. Depending on certain specifications, these filters can cost hundreds or even thousands of dollars.
A professional can only install it. If you work with a good company, it's not a big drawback. However, be on the lookout for unqualified "specialists".
It can be excessive. You don't always need a massive water filter system for office spaces. Plus, water is not always used for drinking – there is no need to have clean water to mop the floor.
A point-of-use water filter is a treatment option for a single tap. It doesn't use a tank or any container since the water is filtered right before it reaches the tap.
You should consider a POU system:
It is relatively inexpensive. Compared to whole-house systems, you save a lot of money by targeting only one specific tap.
Easily installed and maintained. You can significantly cut down on maintenance expenses.
Improves taste. In addition to having safe water, you also receive better-tasting water.
Compact device. It doesn't take up a lot of space, so even a small under-the-sink filter will be enough.
POU drawbacks may manifest in the following ways:
Requires a separate faucet. This might mean that you will need to replace the counter.
Limited to a single spot. Clean water will only be accessible at one tap.
Needs to be regularly maintained. You will need to check and replace filters every three to 12 months. If the tap is heavily used, which is expected in an office, stick to the lower minimum requirement.
To learn more about these systems, read our guide on Reverse Osmosis water systems. Once you decide on a particular type of filtration system, choose High Water Standard for high-quality and long-lasting results. If you haven't decided yet, it is even better – our consultants will help you make the right choice.
A commercial water filtration system can come in many other forms. Here are some varieties and their distinctive features.
Counter top or table top water Dispenser
This filtration solution is versatile and, depending on your choice, can be installed as a bottled or bottle-less dispenser. You already know the main principle behind bottle-less dispensers. As for
bottled water
coolers, their main feature is compact dimensions. If you can't install a bottle-less system, and your space is very limited, you can simply place these coolers on the counter.
Hot and cold water Dispenser
Once again, this commercial water filtration system comes as a point-of-use or bottled solution. Whichever one you choose, you can expect those to work based on the thermo-electric cooling principle. A hot and cold water dispenser operates based on the Peltier effect, which creates a temperature difference in the elements of the cooler.
Hot water Dispenser
For example, you might want a hot water tap. This is commonly installed in home kitchens to cut down on cooking time. However, many offices could also benefit from this device – workers will be able to make hot beverages quickly. If you go for a POU hot water dispenser, you can choose between one – to 30-litre tanks.
Refrigerator Water Filter
If you have a suitable office refrigerator, with a bypass adaptor, you can replace it with a filter and have your water filtered and chilled at the same time. Here are your choices regarding the location of the filter:
Inside the refrigerator
The compartment at the foot of the refrigerator
The rear of the refrigerator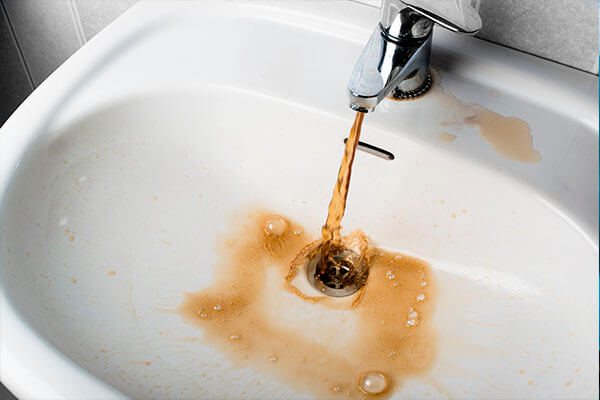 Refrigerator water filters work similarly to all POU filters, eliminating contaminants in several stages. First, it gets rid of larger particles such as rust, silt, or sand. Next, it then removes bacteria, organic compounds, chlorine, and other contaminants.
The usage of a water filter is fairly heavy so replace the filter more often than manufacturer recommendations. It might be hard to tell, but try to notice subtle changes in the taste and odour of the water to determine if it's still effective.
UV Water Filters
UV is extremely efficient in eliminating microorganisms and preventing their ability to reproduce. The germicidal ultraviolet wavelength inside these devices inactivates living organisms. However, UV water purification is inefficient for removing particles and improving the taste and odour of water.
It might initially be a substantial investment for an office, but it will ultimately depend on your resources and the quality of your municipal water.
Find Your Water Dispenser Suppliers in New York
Employees' well-being is a proactive and beneficial investment for any firm. You know how their physical wellness affects company longevity and happiness among workers. A little change in the form of a water dispenser will have a big impact.
Install an office water filtration system, with
My Pure Water
, and enjoy the life-changing benefits of having safe water. We offer installation, maintenance, and repair services for your home and your business in the greater Somerset West area. You can improve employee engagement, health, and productivity with one simple solution.